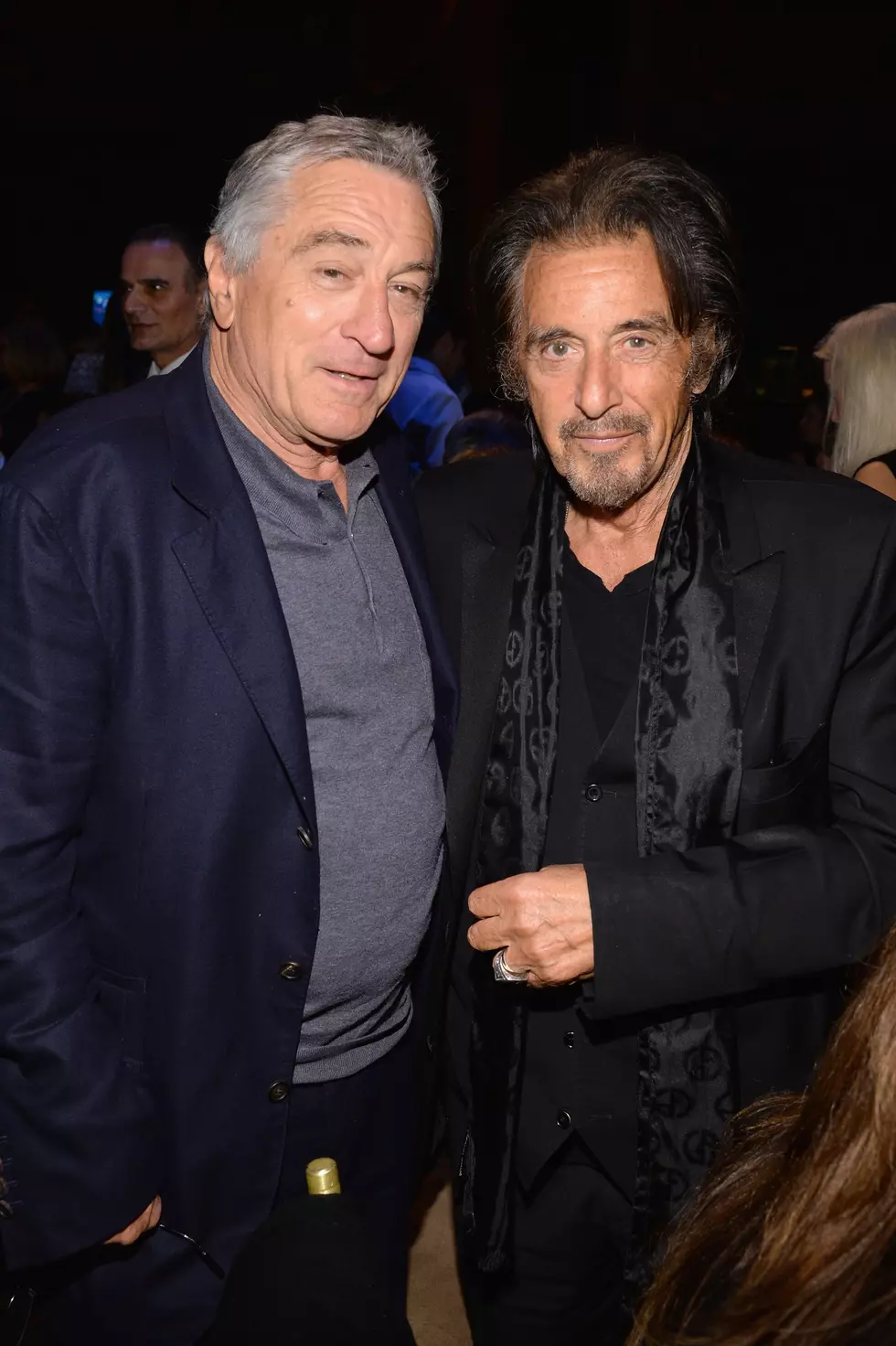 Movie Starring De Niro, Pacino Filmed All Over The Hudson Valley
Larry Busacca/Getty Images
A highly anticipated Martin Scorsese film starring Robert De Niro, Al Pacino and Joe Pesci filmed all over the Hudson Valley.
The trailer for the "The Irishman" was recently released and a release date was announced. The film will premiere on Sept. 27 at the 57th New York Film Festival. The movie was funded by Netflix and according to the trailer should be available on the streaming service and in select theaters "this fall."
"The Irishman" is based on the book, "I Heard You Paint Houses: Frank 'The Irishman' Sheeran & Closing the Case on Jimmy Hoffa," by Charles Brandt.
The film is centered around a mob hitman, played by De Niro, who confesses to killing Jimmy Hoffa, played by Pacino. Scorsese directs the movie which is already getting Oscar buzz.
In October 2017, De Niro, Pacino, Pesci and Martin Scorsese were spotted filming scenes at Weir's Ice Cream in Salisbury Mills.
IMDB confirmed the movie filmed at Weir's. According to IDMB, a lot of the movie was filmed in the Hudson Valley. Other local filming locations include Orange Top Dinner in Tuxedo, Ralph's Motor Repairs in Washingtonville, undisclosed location in Washingtonville, near Worthington Road and Saw Mill River Road in White Plains, Callahan-Nannini Shale in Blooming Grove and Lafayette Avenue in Suffern.
The trailer can be seen below. Can you spot any of the Hudson Valley locations?