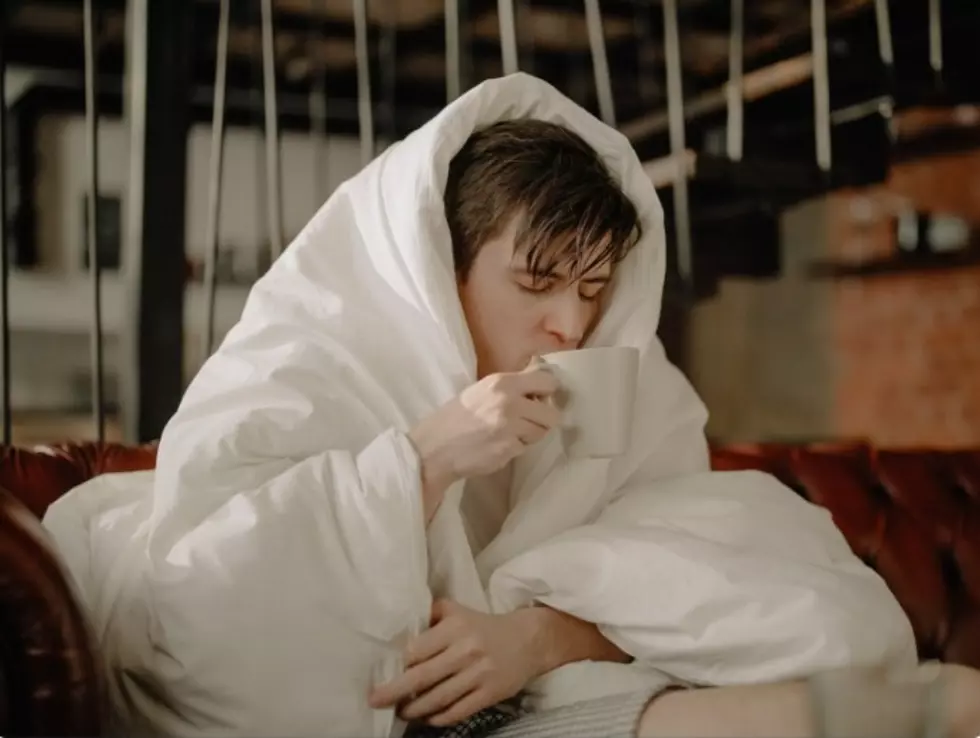 Nuevo síntoma principal de COVID a tener en cuenta en el estado de Nueva York
Canva
A medida que COVID evoluciona, también lo hacen los síntomas principales. Hay un nuevo síntoma a tener en cuenta que muchos no asocian con estar enfermo.
¿Te duelen los músculos? Si es así, probablemente deberías hacerte la prueba de COVID.
Los dolores musculares ahora figuran como el principal síntoma de COVID
El CDC actualizó recientemente su lista de posibles síntomas de COVID.
"Las personas con COVID-19 han informado una amplia gama de síntomas, que van desde síntomas leves hasta enfermedades graves. Los síntomas pueden aparecer entre 2 y 14 días después de la exposición al virus. Cualquiera puede tener síntomas leves o graves", afirman los CDC.
For all the news that the Hudson Valley is sharing make sure to follow Hudson Valley Post on Facebook, download the Hudson Valley Post Mobile App and sign up for the Hudson Valley Post Newsletter.
Los principales síntomas de COVID en Nueva York ahora incluyen dolor muscular
Según los CDC, los posibles síntomas de COVID ahora incluyen:
Fiebre o escalofríos
Tos
Falta de aire o dificultad para respirar
Fatiga
Dolores musculares o corporales
Dolor de cabeza
Nueva pérdida del gusto o del olfato
Dolor de garganta
Congestión o secreción nasal
Náuseas o vómitos
Diarrea
Nota: El CDC afirma que esta lista no incluye todos los síntomas posibles
"Los síntomas pueden cambiar con las nuevas variantes de COVID-19 y pueden variar según el estado de vacunación. Los CDC continuarán actualizando esta lista a medida que aprendamos más sobre COVID-19", afirman los CDC.
El estudio de salud ZOE ahora enumera los "dolores y dolores musculares" como uno de los 10 síntomas más comunes de COVID.
ZOE Health Study afirma ejecutar el "proyecto científico más grande de COVID" con más de 4 millones de participantes.
CDC: Debe usar una máscara en 17 condados en el estado de Nueva York
El CDC cree que los residentes de muchos condados en el Hudson Valley, el norte del estado de Nueva York, la ciudad de Nueva York y Long Island deberían volver a ponerse la máscara COVID.
Los CDC continúan recomendando usar una máscara cuando el nivel comunitario de COVID-19 es clasificado como alto por los CDC. A continuación se muestran los 17 condados de Nueva York con transmisión de COVID "alta", según los CDC.
CDC: You Need To Wear A Mask In 17 Counties In New York State
Residents in many counties in the Hudson Valley, Upstate New York, New York City and Long Island are being told to put the COVID mask back on.
Albany County
Bronx County
Broome County
Dutchess County
Kings County (Brooklyn)
Nassau County
New York County (Manhattan)
Orange County
Putnam County
Queens County
Rensselaer County
Richmond County (Staten Island)
Rockland County
Suffolk County
Tioga County
Ulster County
Westchester County
Nearly 50 Children Have Recently Gone Missing From New York State
Close to 50 children from New York State and the Hudson Valley have recently gone missing. You can help a New York family get reunited with a missing loved one.
Resorts World Hudson Valley Opens Doors In Newburgh
The grand opening for Resorts World Hudson Valley, located in the Newburgh Mall on Rt. 300 in Newburgh, took place on Wednesday December 28th at 10:00am.
Did You Know? Over 100 Fun Facts About the Hudson Valley
Did you know that Lucille Ball made her stage debut in the Hudson Valley? How about Philadelphia Cream Cheese wasn't invented in Philadelphia, but in Orange County? Or that a mansion in Dutchess County inspired the expression "keeping up with the Joneses?" Find out about those and over 100 other fun facts about the Hudson Valley.
Gypsy Moth 'Accidentally' Released Causing 'Nightmares' in New York
After 10 to 15 years a gypsy moth that was once "accidentally" released has returned and is causing "nightmares" in New York.