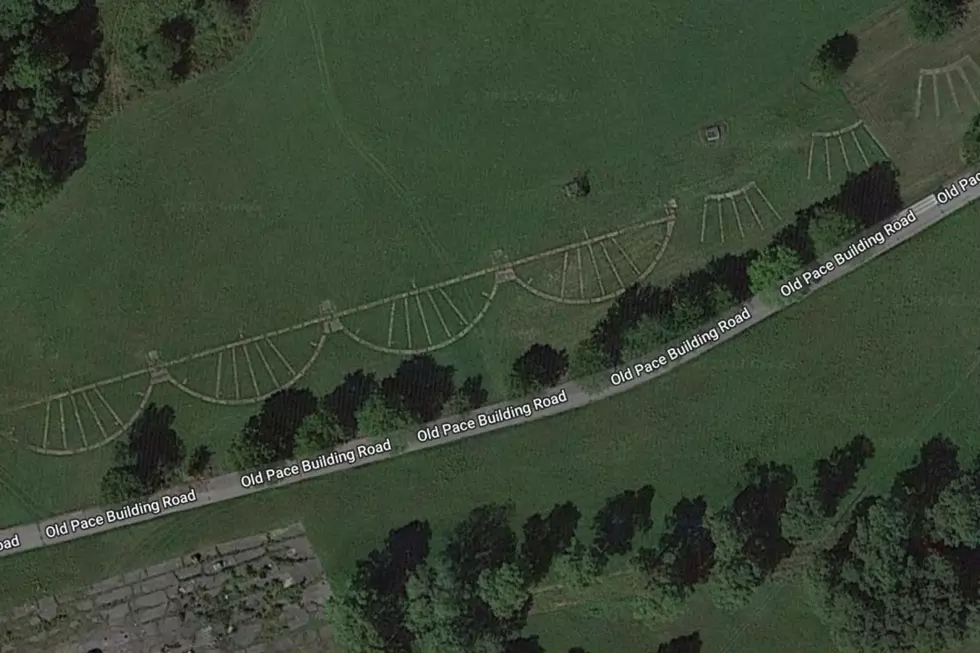 La verdad sobre las misteriosas marcas en Fishkill
Google
Se ha resuelto otro misterio del valle de Hudson. No, no son extraterrestres, pero un residente del condado de Dutchess finalmente tiene respuestas a una pregunta que lo ha atormentado durante años.
Marcas misteriosas en el condado de Dutchess, NY
"¿Alguien puede decirme qué son estos en Robinson? Veo las cajas de concreto detrás de la propiedad y siempre me pregunté qué eran y ahora estas en la vista del mapa", preguntó un hombre de Hopewell Junction, NY en Facebook.
La vista aérea de la propiedad muestra algunas marcas únicas que van desde semicírculos hasta lo que parecen pestañas.
¿Qué hay fuera de Robinson Lane en Wappingers Falls?
"Siempre pensé que era un viejo parque de casas rodantes", dijo un residente de Fishkill. "Pensé que podrían haber sido sótanos, pero no podía entender por qué tantos", dijo otro. "Son los círculos de las cosechas. La verdad está ahí fuera", fue otra respuesta inevitable.
No son extraterrestres, pero la respuesta real es (casi) igual de genial.
Mundo al aire libre de Parker en el condado de Dutchess, Nueva York
"Hace años, las hermosas granjas de Black Watch fueron compradas por alguien que tenía el concepto llamado Parker's outdoor world. Esa sección era para disparar", fue la primera respuesta detallada. "Mi papá y yo solíamos tirar ahí y hasta trabajé en la casa trampa cargando las dianas de arcilla", corroboró otro comentarista. Pero, ¿qué era exactamente la de Parker?
Historia del mundo al aire libre de Parker
El sitio web privado New England Lost Ski Areas Project (NELSAP) proporciona una breve historia. Describen a Parker como una antigua "pequeña área de esquí que operaba a principios de la década de 1970. Era un área de esquí de remolque de cuerda que también estaba afiliada con minigolf, tiro al plato, etc.". Otro comentarista incluso compartió un recorte de periódico antiguo que anunciaba un concierto con Chuck Berry en Parker's Outdoor World.
Parece haber un misterio del pasado en cada esquina del Hudson Valley. Eche un vistazo al zoológico abandonado que los exploradores locales encontraron en el desierto a continuación, y siga desplazándose para ver las mejores 5 caminatas que presentan algunas reliquias más interesantes en el bosque.
Abandoned Warner Bros. Zoo Discovered by Hikers
Back in the 1970s there was a Warner Bros. zoo and theme park near Greenwood Lake, and its ruins can still be found rotting away in the woods.
6 Hikes To Explore Abandoned Ruins in the Hudson Valley
Coming across abandoned ruins really spices up a hike. Check out these Hudson Valley trails that take you back in time.