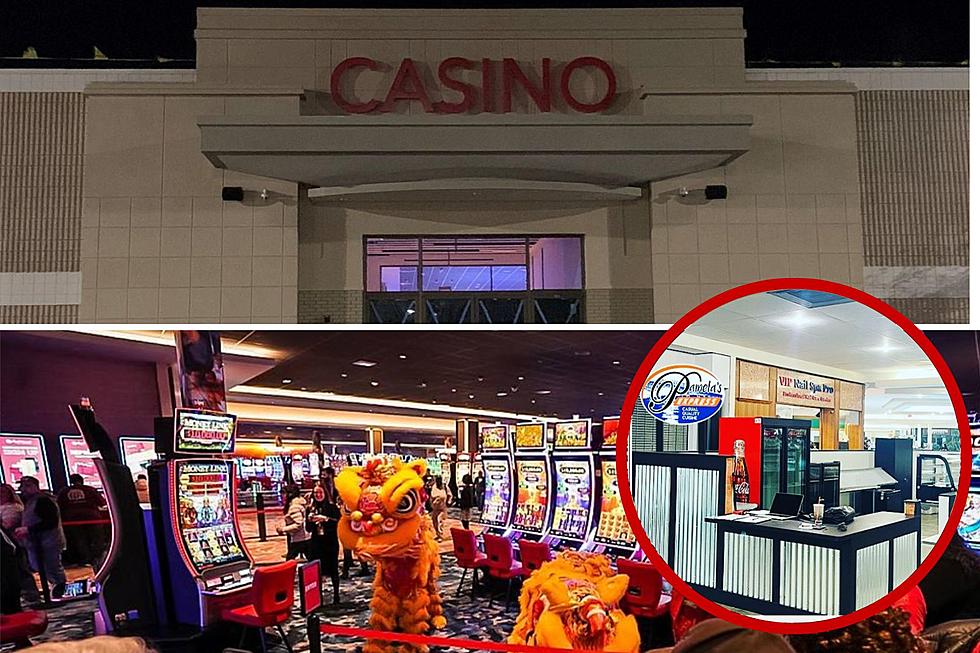 El popular restaurante de Hudson Valley abrirá una ubicación 'Express' en Newburgh Mall
C. Merrihew, J. Griss-Bush, canva, Facebook: Pamela's
A medida que Hudson Valley se acerca rápidamente al primer aniversario de la apertura de Resorts World Hudson Valley en Newburgh (tampoco podemos creerlo), ha habido una cantidad significativa de cambios en el casino y sus alrededores.
Pamela's abrirá una ubicación cerca de Resorts World Hudson Valley
Conocido como el 'restaurante escondido frente al mar de Newburgh' y que ha servido al valle del Hudson durante años, Pamelas's on the Hudson en Newburgh es el hogar de cenas con excelentes vistas al río, eventos en vivo, catering fuera del sitio y ahora agregará otra ubicación a su repertorio.
Próximamente en Newburgh Mall, justo al final del pasillo de Resorts World Hudson Valley, se encuentra Pamela's Express. Comercializado como cocina informal de calidad, el lugar está situado cerca del VIP Nail Spa Pro y justo debajo de la tienda TMobile.
Tras el anuncio en las redes sociales, los clientes y los lugareños intervinieron con gran entusiasmo por la ubicación 'Express', y algunos proporcionaron sugerencias de platos para incluir o nombres creativos con temas de casino para los elementos del menú.
Aunque no se ha proporcionado un anuncio formal sobre la fecha de apertura, Pamela's comentó en un hilo de Facebook que el menú estaría disponible pronto.
Espacios disponibles para expandir las ofertas del Newburgh Mall cerca de Resorts World Hudson Valley
Muchos recordarán cuán vacío había estado el Newburgh Mall recientemente, especialmente en comparación con hace muchos años, cuando era un espacio de compras en auge para muchos en el Condado de Orange. Recientemente, se ha centrado en revitalizar el espacio, especialmente agregando más opciones de comida, bebida y entretenimiento en el pasillo del casino, que ha estado atrayendo mucho tráfico. Una lista reciente incluso indicó que hay 100,000 pies de espacio comercial disponible para alquilar.
¿Hay algo que le gustaría ver agregado a las ofertas en Newburgh Mall?
Resorts World Hudson Valley Opens Doors In Newburgh
The grand opening for Resorts World Hudson Valley, located in the Newburgh Mall on Rt. 300 in Newburgh, took place on Wednesday December 28th at 10:00am.
Most Expensive House in Newburgh Has a Batting Cage
The most expensive house currently for sale in Newburgh, NY in Orange County has a pool, river views, a movie theater, and batting cages.