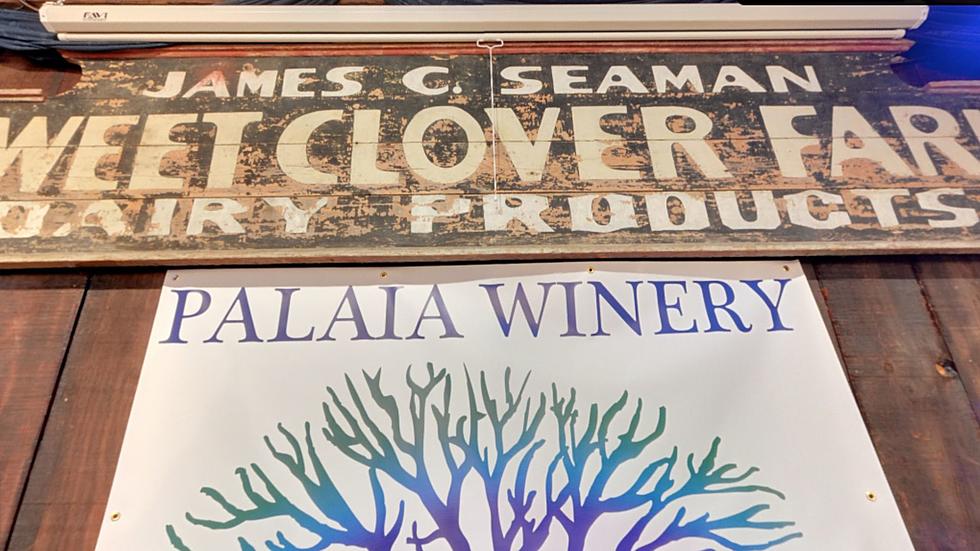 La destilería de Newburgh se hace cargo oficialmente de la bodega cerrada
Goole Maps/Canva
Una empresa recibió una gran subvención y usará el dinero para hacerse cargo de una bodega de Hudson Valley que cerró.
Siempre es un fastidio cuando un negocio popular cierra en el valle de Hudson. Sin embargo, a pesar de las malas noticias, todavía pueden surgir algunas cosas positivas. Palaia Winery era una bodega divertida ubicada en Highland Mills, NY y muchos residentes se entristecieron cuando anunciaron que cerrarían sus puertas para siempre. Recientemente se anunció que otra compañía de Hudson Valley se hará cargo de la propiedad y todo gracias a una gran cantidad de dinero que recibieron.
¿Qué está tomando Palaia Winery en Highland Mills, NY?
Según los funcionarios, la destilería Spirit Lab (ubicada en Newburgh) ampliará sus capacidades de fabricación mediante la renovación de la bodega Palaia. La destilería Spirit Lab tiene planes para cultivar y cosechar sus ingredientes en la propiedad y tiene planes para mantener todo en producción local.
Por supuesto, es costoso hacer una renovación como esta y una subvención de $400,000 ayudó a hacerlo posible. La Gobernadora Kathy Hochul anunció recientemente que se otorgaron más de $27 millones de dólares a través de la Iniciativa del Consejo Regional de Desarrollo Económico. Los fondos apoyarán grandes proyectos que ayudarán con las metas de cada región.
Será emocionante ver qué renovaciones hará Spirit Lab Distillery y nos complace que Palaia Winery siga viva, solo que de una manera diferente.
Más noticias interesantes de Hudson Valley, así es como ser su propio propietario y oportunidades de trabajo interesantes en el área:
Be Your Own Landlord in This 13 Bedroom Building in Sullivan County
6 Of The Most Unique Job Opportunities In The Hudson Valley This Season
Along with the start of new beginnings in our area, local businesses are also seeking changes.
There are Hudson Valley businesses that are seeking employees to fill job opportunities throughout different counties. These jobs may interest those who are seeking something different, fun and possibly something they have never tried before.
Looking to make some extra cash this spring and have fun? Look no further.
Here Are The 6 Most Unique Job Opportunities In The Hudson Valley This Season