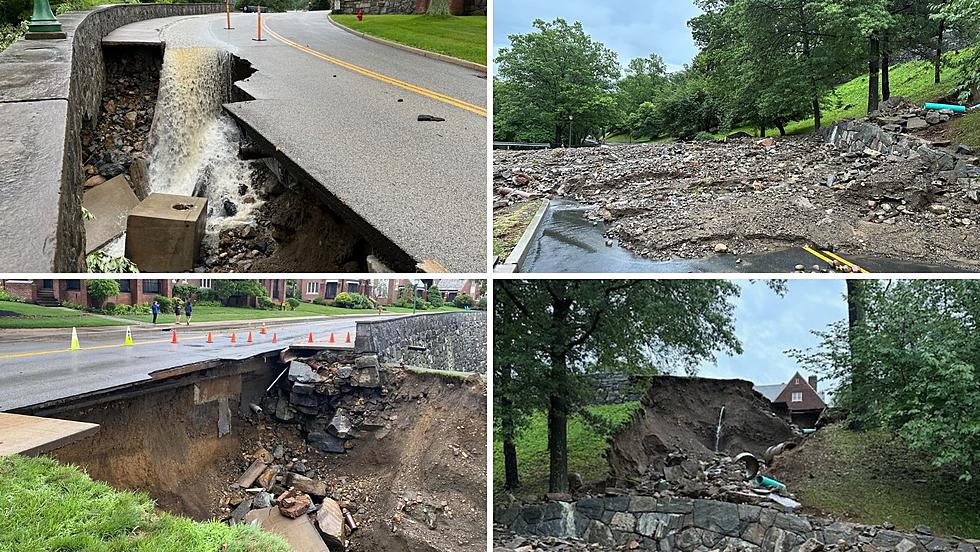 Una mirada más cercana a los daños por inundaciones en la Academia Militar de West Point
West Point - The U.S. Military Academy
Una tormenta el domingo por la tarde ha causado graves daños en todo el valle de Hudson.
El domingo 9 de julio de 2023 cayeron alrededor de 10 pulgadas de lluvia en solo una noche. Según el meteorólogo Ben Noll, eso es más lluvia de la que recibe el valle de Hudson durante todo el verano.
Como puede ver en el Tweet anterior, la cantidad de lluvia y la rapidez con la que cayó causó un caos total en partes del condado de Orange, incluido West Point.
Después de que cesó la lluvia, la Academia Militar de West Point recurrió a las redes sociales para compartir buenas y malas noticias. La buena noticia fue que todos, incluidos el personal y los cadetes, estaban a salvo y que el martes 11 de julio, West Point estaría funcionando con normalidad.
¿Las malas noticias? Hay una tonelada de daños en todo el campus.
En un comunicado publicado en las redes sociales, el teniente general Steven W. Gilland, superintendente de la Academia Militar de EE. UU., escribe:
Nuestro equipo de la Guarnición del Ejército de los EE. UU. en West Point está trabajando día y noche para restaurar las capacidades que se han perdido o reducido. Determinarán el alcance de los daños en los próximos días. Nuestros líderes superiores del Ejército están plenamente conscientes de nuestra situación, al igual que los líderes del Comando de Gestión de Instalaciones del Ejército de los EE. UU. y el Cuerpo de Ingenieros. Balfour Beatty está apoyando firmemente mientras responden a numerosas solicitudes de asistencia y priorizan sus esfuerzos.
Afortunadamente, están trabajando rápidamente para que las cosas vuelvan a la normalidad. El teniente Gilland continuó:
Los líderes de seguros de USAA se han acercado para comprender el alcance de los daños y están listos para ayudar a las personas cubiertas por USAA. Están rastreando la inundación de vehículos y efectos personales en sótanos.
Parece que los esfuerzos para reconstruir los daños por inundación comenzaron el martes 11 de julio de 2023 por la mañana.
28 Distinguished Historic Figures Buried at West Point Cemetery
New York State is rich in history. West Point Cemetery acts as a national historic landmark and the final resting place for 28 historic figures. From Medal of Honor recipients and Military leaders to astronauts and other Military heroes, their final resting place can be found right here in the Hudson Valley.
Have You Seen the Military Memorial on this Hudson Valley Hiking Trail?
At the top of the Popolopen Torne trail, in Orange County, you'll be greeted with a breathtaking military memorial.
The Most Impressive Military History Museum Is Less Than 3 Hours From The Capital Museum