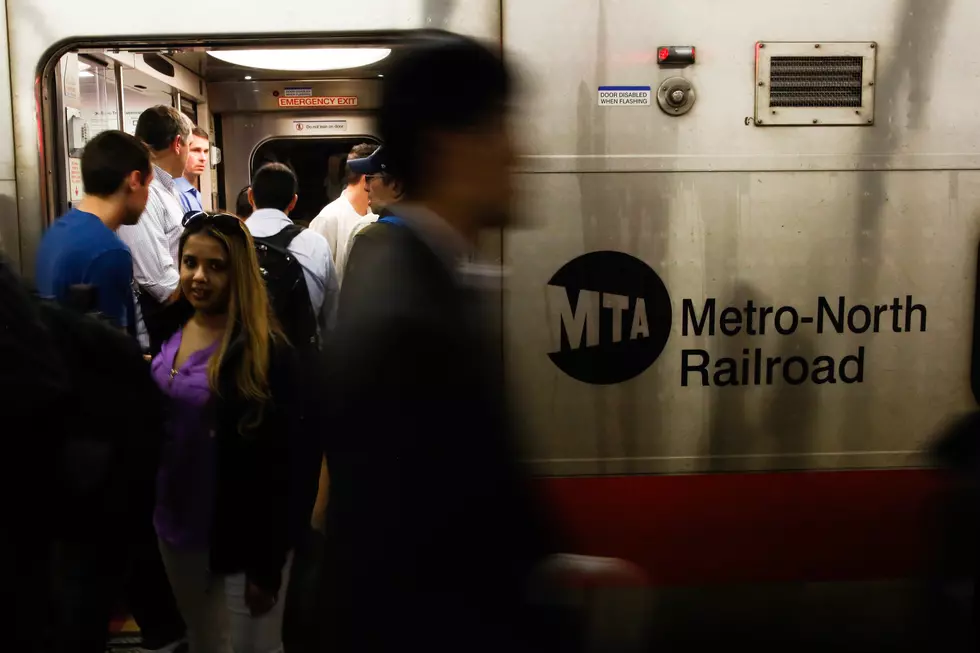 Pasajero de Metro-North acusado de fotografiar debajo de falda de una mujer
Getty Images
Un pasajero de Metro-North fue acusado luego de que las autoridades dijeron que lo sorprendieron tomando fotografías debajo de la falda de una mujer que también viajaba en el tren.
Viajar de ida y vuelta desde la ciudad de Nueva York a través del valle de Hudson puede ser bastante difícil. Ya sea que se trate de pasajeros borrachos que se enferman en el tren, fanáticos de los deportes ruidosos o personas que hablan ruidosamente sin darse cuenta de su entorno, Metro-North a veces puede ser una forma muy desagradable de viajar.
Pero tener que preocuparte de que un depredador sexual tome fotografías sórdidas de tu cuerpo sin tu conocimiento es algo con lo que nadie debería tener que lidiar. Desafortunadamente, eso es exactamente lo que los fiscales dicen que hizo un hombre en un tren que viajaba por el Hudson Valley.
El presunto incidente ocurrió a bordo de un tren Metro-North nocturno. Según los informes, una mujer y su amiga salían de Grand Central Terminal justo antes de las 11:30 p. m. del 23 de septiembre de 2021. Fue entonces cuando Majid Hedayati supuestamente comenzó a fotografiar a la víctima debajo de su falda con su teléfono celular.
La fiscal de distrito del condado de Westchester, Miriam E. Rocah, dice que la amiga de la víctima, que estaba sentada justo al lado de Hedayati, notó que el hombre usaba su teléfono para tomar fotografías de la mujer sin que ella lo supiera. Se enfrentó al pasajero del tren de 67 años y rápidamente lo reportó a un conductor.
Hedayati fue arrestado por la Policía de la Autoridad de Transporte Metropolitano en la estación Grand Central unas semanas después de que la policía iniciara una investigación sobre el incidente. El lunes 31 de octubre, Hedayati fue acusado de Vigilancia Ilegal en Segundo Grado, que es un delito grave. El caso está siendo procesado por la Oficina de Delitos Sexuales y la División de Procesamientos Especiales..
All Aboard! Take a Scenic Train Ride Through the Southern Adirondacks
All aboard! Take a beautiful scenic trip on the Saratoga Corinth & Hudson Railway. This train line was originally built in 1864 by the Adirondack Company. The line was refurbished and begins at the Corinth Station and runs through the Southern Adirondacks region. The standard coach is a historic locomotive that was first built in 1943. Passengers can ride in first class, standard coach, or the open-air seating car that features picnic tables. This train runs on Saturdays and Sundays. Each scenic ride is ninety minutes. There are themed rides too including fall train tours.
New State-Of-The-Art Train Station in Port Jervis
Some exciting, new changes have been unveiled at the Metro-North station in Port Jervis.