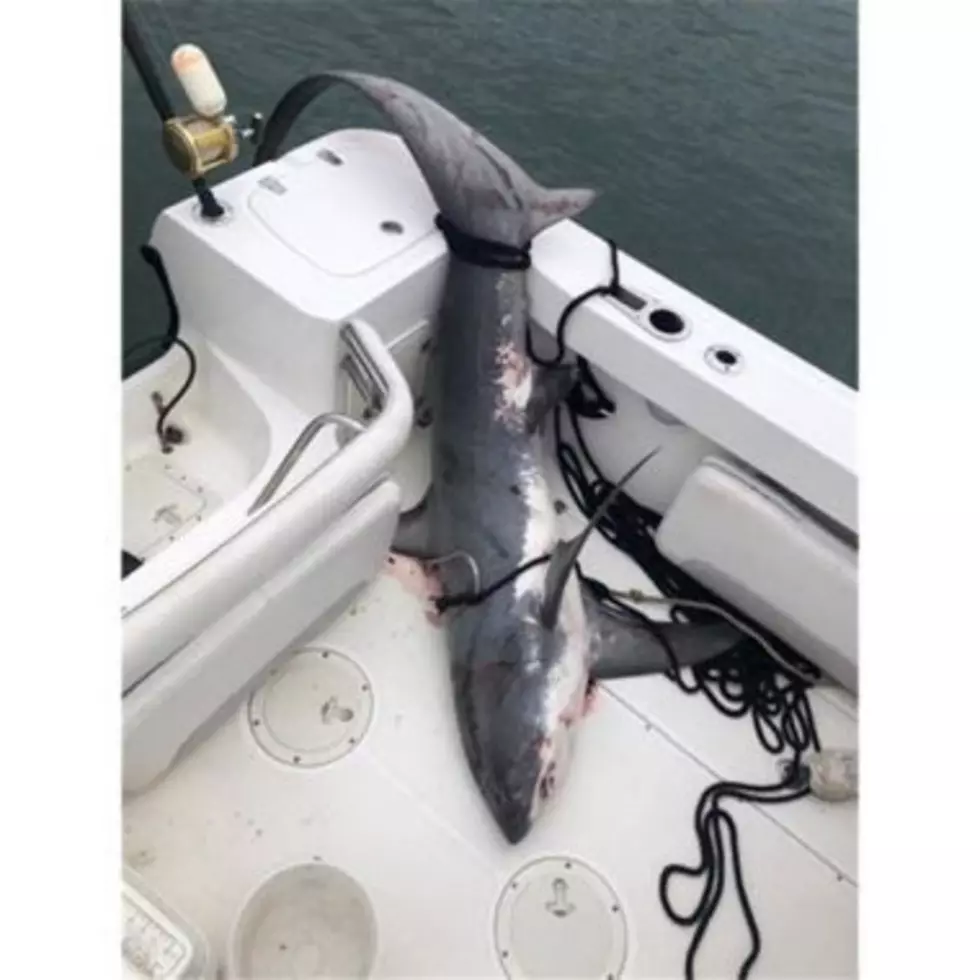 Pescador de Nueva York puede enfrentar 'violaciones federales' por atrapar tiburones
DEC
Traduccion por Jean Carlos Hernandez
Alguien que pesca en el estado de Nueva York se encuentra en aguas profundas y puede enfrentar posibles infracciones federales por capturar un tiburón ilegalmente.
Recientemente, el Departamento de Conservación Ambiental del Estado de Nueva York publicó su informe semanal Policía de Conservación Ambiental en Patrulla. En mi opinión, el equipo más interesante fue el de un pescador de Nueva York que atrapó ilegalmente un tiburón.
El 14 de junio, los ECO Pabes y Kochanowski realizaban un patrullaje en barco por Jones Inlet y el océano Atlántico en Long Island, en el condado de Nassau, Nueva York.
Pescadores de Nueva York multados por capturar ilegalmente platija de verano y lubina negra en el condado de Nassau, Nueva York
Durante el día, los oficiales del DEC realizaron innumerables controles de pesca recreativa y comercial de langosta americana, lubina negra, platija de verano, atún rojo y tiburón zorro.
Los ECO emitieron boletos para la platija de verano de tamaño insuficiente y la lubina negra fuera de temporada, según el DEC.
For all the news that the Hudson Valley is sharing make sure to follow Hudson Valley Post on Facebook, download the Hudson Valley Post Mobile App and sign up for the Hudson Valley Post Newsletter.
Pescador de Long Island y Nueva York podría enfrentar 'violaciones federales' por capturar tiburones
El DEC señala que alguien también atrapó ilegalmente un tiburón en o cerca del Océano Atlántico en el condado de Nassau.
Un caso relacionado con la posesión del tiburón zorro se está entregando a la Administración Nacional Atmosférica Oceánica por posibles violaciones federales, según el DEC.
"Como recordatorio, todos los pescadores deben obtener un permiso federal de especies altamente migratorias del Atlántico para pescar tiburones, atunes y peces espada", declaró el DEC en un comunicado de prensa.
Nuevas regulaciones de pesca en el estado de Nueva York
El viernes 1 de abril varios new fishing regulations entró en vigor en el estado de Nueva York.
Algunos de los cambios incluyen:
You can see the full list of changes by CLICK Here:
Creatures Emerging From Hibernation in the Hudson Valley
There are many different creatures that hibernate during those colder months, like other mammals, reptiles, amphibians, and insects according to
New York State Parks Department
.
See what sort of animals could be waking up in your Hudson Valley neighborhood in March and April.
25 Most Instagrammable Places in the Hudson Valley
Here are the 25 most Instagrammable places in the Hudson Valley that will sure to have people hitting that like button.
25 Best Coffee Shops in Dutchess and Orange County
We've put together a list of 25 best coffee shops located in the Hudson Valley