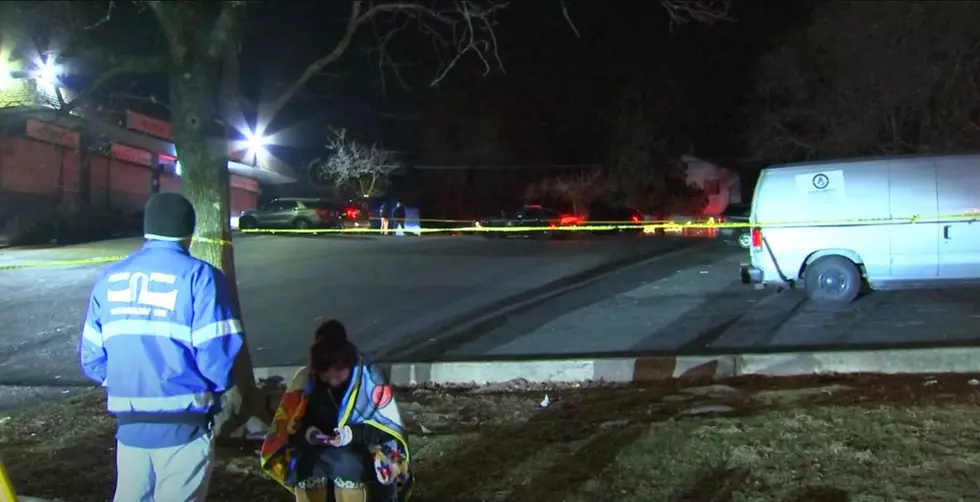 Policía de Nueva York investiga muerte sospechosa en el Hudson Valley
Rockland Video
Últimas noticias: Se está investigando una muerte sospechosa el jueves por la mañana en el Hudson Valley.
Un hombre fue encontrado muerto en el condado de Rockland la madrugada del jueves.
Investigación de muerte en el condado de Rockland, Nueva York
Los socorristas acudieron rápidamente a Johnson Street, justo al lado de North Myrtle Avenue en Spring Valley, Nueva York, alrededor de la 1 a. m. del jueves 29 de diciembre.
Se vio una gran escena del crimen cuando Mark Lieb de Rockland Video llegó a la escena, con una carpa azul instalada para ocultar el cuerpo.
La policía y los miembros de la familia confirmaron a Rockland Video que un hombre fue encontrado muerto en la escena.
Muerte sospechosa bajo investigación en Spring Valley, Nueva York
La familia le dijo a Rockland Video que el fallecido es un hombre hispano de unos 50 años.
La familia del hombre le dijo a Mark Lieb que la policía no les dice qué causó la muerte del hombre.
Los primeros informes fueron que el hombre fue atropellado por un vehículo que huyó de la escena. Sin embargo, ese puede no ser el caso, dijo Mark Lieb de Rockland Video a Hudson Valley Post en un correo electrónico.
For all the news that the Hudson Valley is sharing make sure to follow Hudson Valley Post on Facebook, download the Hudson Valley Post Mobile App and sign up for the Hudson Valley Post Newsletter.
No se conoce más información en este momento. Actualizaremos si se publica más información.
La Policía del Estado de Nueva York, el Departamento de Policía de Spring Valley y la Oficina del Sheriff del Condado de Rockland estuvieron en el lugar hasta el amanecer del jueves por la mañana.
LOOK: The biggest scams today and how you can protect yourself from them
KEEP READING: See the richest person in every state
Did You Know? Over 100 Fun Facts About the Hudson Valley
Did you know that Lucille Ball made her stage debut in the Hudson Valley? How about Philadelphia Cream Cheese wasn't invented in Philadelphia, but in Orange County? Or that a mansion in Dutchess County inspired the expression "keeping up with the Joneses?" Find out about those and over 100 other fun facts about the Hudson Valley.
Gypsy Moth 'Accidentally' Released Causing 'Nightmares' in New York
After 10 to 15 years a gypsy moth that was once "accidentally" released has returned and is causing "nightmares" in New York.
Award-Winning Actor Selling Hudson Valley Mountaintop Masterpiece
An award-winning actor is selling "mountaintop masterpiece" in Napanoch, Ulster County. Check out all of the photos of this impressive "mountaintop masterpiece" below: