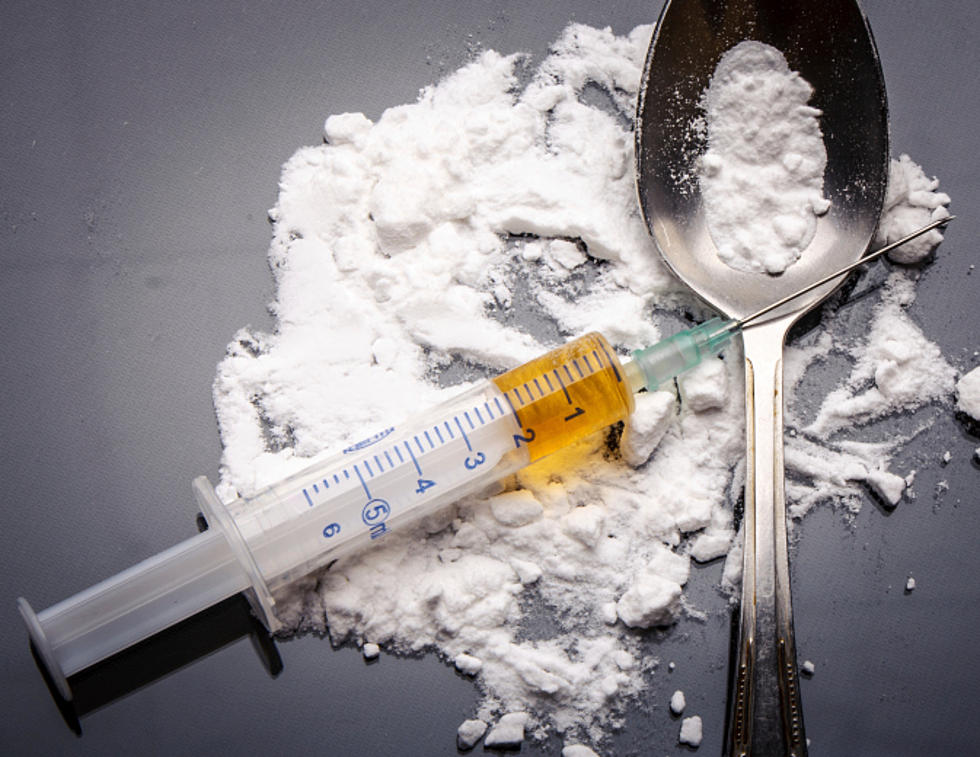 1 muerto, 7 expuestos a 'polvo blanco sospechoso' en el Hudson Valley
ThinkStock
Un residente de Hudson Valley está muerto y siete socorristas fueron atendidos después de haber estado expuestos a un "polvo blanco sospechoso"
El lunes, el Departamento de Policía de Washingtonville y el Servicio de Emergencias Médicas de Blooming Grove respondieron a una llamada que informaba sobre un hombre con un paro cardíaco en una casa en Burnett Way.
"Polvo blanco sospechoso" descubierto en casa del condado de Orange
Mientras los socorristas realizaban medidas para salvar vidas, se encontró cerca lo que se describe como un "polvo blanco sospechoso".
"Por precaución de que el polvo pudiera ser fentanilo u otra sustancia peligrosa, la residencia fue evacuada por seguridad", dijo el Departamento de Policía de Washingtonville en un comunicado de prensa.
For all the news that the Hudson Valley is sharing make sure to follow Hudson Valley Post on Facebook, download the Hudson Valley Post Mobile App and sign up for the Hudson Valley Post Newsletter.
Hombre de Washingtonville declarado muerto en Newburgh, Nueva York
El hombre, un hombre de 36 años de Washingtonville, fue llevado al Hospital St. Luke's en Newburgh en estado crítico.
El hombre anónimo de Washingtonville fue declarado muerto en el hospital. No se ha revelado una causa de muerte.
"No existe una amenaza conocida para la seguridad pública y esta sigue siendo una investigación criminal activa", dijo el Departamento de Policía de Washingtonville. "Más información estará disponible más adelante.
7 probados para exposición a Fentaly en el Condado de Orange
Varios socorristas comenzaron a experimentar diferentes tipos de síntomas leves debido a la exposición al "polvo blanco sospechoso".
Dos policías y cinco trabajadores de EMS fueron evaluados médicamente en el lugar y algunos fueron evaluados en la sala de emergencias del hospital.
These 6 New York Counties Have The Most Drug Overdose Deaths
New York State officials are worried because overdose death rates increased by 85 percent. Below are the top 6 counties in terms of opioid overdose deaths per 100,000.
Top 10 Most Stolen Vehicles In New York State
Vehicles from 2016 and earlier were the most stolen vehicles in New York State.
25 Craziest UFO Sightings in New York in 2022
New York residents see a lot of weird things in any given year, but some of us claim to see things outside the normal level of New York weird like UFOs.
The Most Competitive Colleges In New York State
Future college students: Here are the colleges and universities in New York State that are really hard to get into - so be prepared to work hard!
A Peak Inside The New Thruway Rest Stops In New York State
Keep scrolling to see pictures of the newly revamped New York State Thruway service areas.