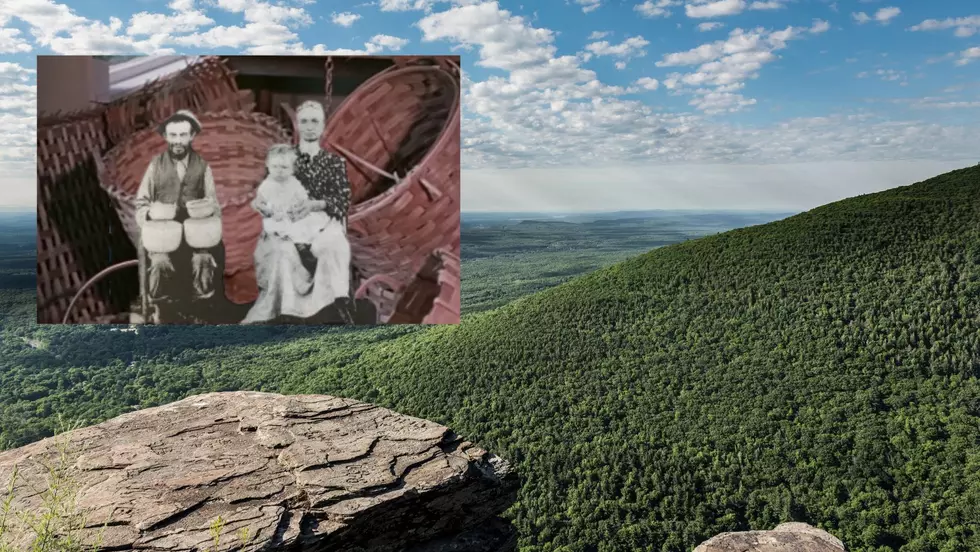 Leyenda local: Los Pondshiner del condado de Columbia
Columbia County Historical Society/Youtube/Canva
Traduccion por Jean Carlos Hernandez
¿Buscando la espeluznante historia de Hudson Valley? ¡Vaya, tenemos una leyenda local para ti!
Durante años, hemos escuchado historias de fantasmas en la región de Mid-Hudson, desde Sleepy Hollow hasta Bannerman Castle y The Beekman Inn. Pero, ¿alguna vez has oído hablar de LosPondshiners?
Los tejedores de canastas talentosos son taghkánicos
Según el condado de Columbia, los Pondshiner, también conocidos como los cesteros Taghkanic, estaban formados por "un pequeño grupo de familias, esta comunidad muy unida elaboró ​​algunas de las canastas más atractivas y hábilmente hechas desde principios del siglo XIX hasta principios del siglo XX".
Los amantes de las antigüedades buscan las canastas hechas por los Pondshiners y se ha informado que las canastas pueden costar entre $ 500 y $ 1,000 para productos genuinos de Pondshiner.
Nada demasiado aterrador sobre eso, ¿verdad?
Leyendas locales: Pondshiners/Bushwhackers/Basketmakers del condado de Columbia
Sin embargo, un forastero encontró la pequeña comunidad de Pondshiner a principios del siglo XX y difundió la noticia como un reguero de pólvora. El titular de un periódico decía: "¡Los Bushwhackers del condado de Columbia! ¡Gente extraña puebla Taghkanic Hills!" Y con ese titular llegaron las leyendas de lo que los Pondshiners estaban haciendo en las colinas de Taghkanic.
Historias de brujas, extraños rituales supersticiosos y "miedo intenso a los extraños" comenzaron a extenderse por todo el estado.
Tobias Seamon de TheMorningNews.org hizo un artículo sobre los Pondshiners e informó que la comunidad vivía en "las colinas entre Poughkeepsie y Albany". La Sociedad Histórica del Condado de Columbia dice que no hay una ubicación exacta de los cesteros, pero se puede explorar el área en la que se rumoreaba que vivían alrededor del Parque Estatal Lake Taghkanic.
La última de las pondshiners
Elizabeth Proper fue la última verdadera Pondshiner que vivió en el área y estuvo tejiendo canastas hasta la década de 1980 según Seamon.
Me parece que el folclore y las leyendas se malinterpretaron y sacaron de la ciudad a esta pequeña y talentosa comunidad de Pondshiner.
¿Has oído historias de los misteriosos Pondshiners/Taghkanic Basketmakers?
6 Hikes To Explore Abandoned Ruins in the Hudson Valley
Coming across abandoned ruins really spices up a hike. Check out these Hudson Valley trails that take you back in time.
14 Unsolved Hudson Valley Cold Cases and Mysteries
Missing locals. Cold cases. Unexplained happenings. Here are 13 unsolved mysteries that took place right here in the Hudson Valley.
6 Incredibly Beautiful Dutchess County Buildings
6 Examples of Beautiful Dutchess County Architecture