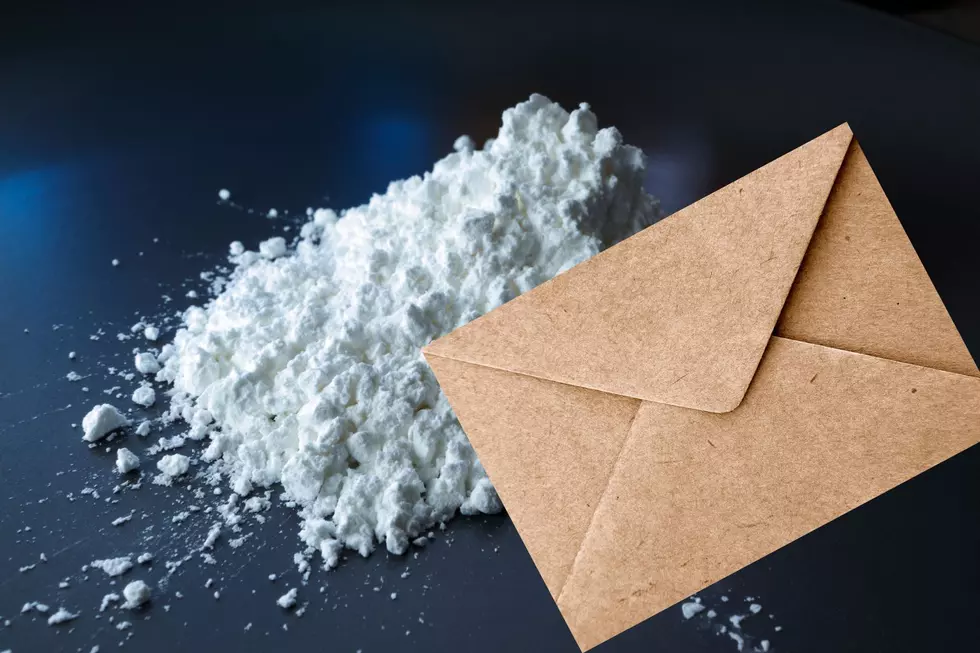 'Mal perdedor' envía polvo blanco a la Comisión de Juegos de Nueva York
Canva
Si no está satisfecho con una decisión de juego, probablemente no sea una buena idea amenazar a la comisión de juego y enviarles polvo blanco por correo.
Desafortunadamente, esa es la ruta que tomó Brent Carter cuando tuvo una disputa con la Comisión de Juegos de Nueva York. El hombre de 73 años recientemente se declaró culpable de un engaño peligroso y de difundir información falsa.
El hombre de Last Vegas admitió que acosó a los miembros de la Comisión de Juegos de Nueva York durante cuatro años a partir de octubre de 2017. Carter comenzó su ataque dejando una serie de mensajes de voz desquiciados para los empleados de la Comisión de Juegos del Estado de Nueva York en Schenectady.
Los fiscales dicen que el hombre usó un lenguaje amenazante en los mensajes que se prolongaron durante más de un año antes de que Carter llevara su ira al siguiente nivel.
Entre 2019 y 2021, Carted admitió haber enviado cuatro cartas a la Comisión de Juegos que contenían "polvo blanco y otras sustancias". Los sobres desencadenaron una investigación por parte del FBI, el Departamento de Policía de Schenectady y el Servicio de Inspección Postal de EE. UU. No parece que el polvo fuera en realidad una sustancia química peligrosa, pero aun así se consideró un acto delictivo.
Según la Oficina del Fiscal Federal del Distrito Norte de Nueva York, Carter dice que dejó los mensajes de voz y envió las cartas que contenían polvo como venganza. Los cuatro años de acoso parecen ser una "venganza" por la suspensión de la licencia de carreras de caballos de Nueva York del hombre.
Ambas partes han pedido una sentencia de tres años de libertad supervisada. La jueza federal de distrito Mae A. D'Agostino sentenciará a Carter en mayo.
Famous declassified government secrets
Stacker
looks at the top 30 declassified government secrets, from Operation Paperclip to previously unknown Cold War facts. There's no conspiracy in these slides—these government secrets are all true to history.
LOOK: The biggest scams today and how you can protect yourself from them